Contact us to Order:
We have special pricing for dealers, so call or email now for more information on bulk pricing and your discounts!
Pay Online:
Our dealers can no

w pay invoices online. Please select "pay online" for our secure system.
Become a Dealer
If your shop would like to become a dealer for Sawtooth Outdoor Products, please download and fill out the dealer application form, save it with your name and attach it to an email! You can also fill out out by hand, and mail it to us.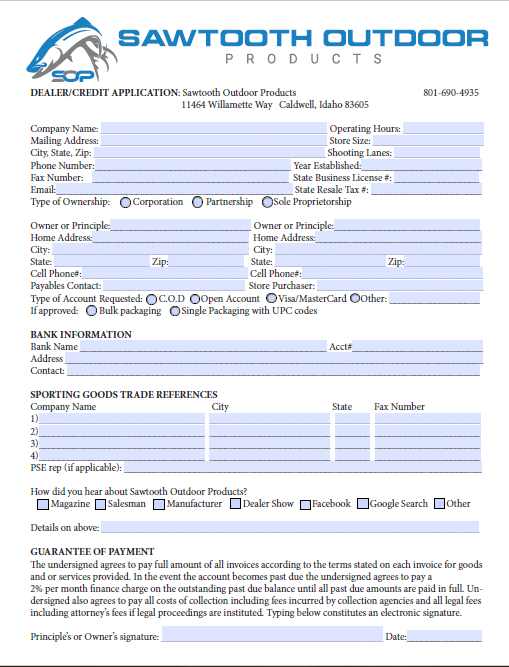 Start an Account
You will need to start an account and be approved as a dealer before you will see dealer pricing. Select the "My Account" button to start an account.
Buy one Sample Pack for $8.95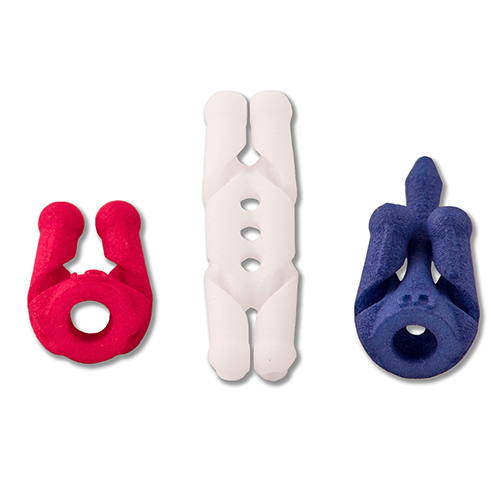 We do have a discounted sample pack to send to approved dealers.  We are offering one sample of each product for $8.95. Fill out the dealer application form and start an account, then call us for approval and order your dealer kit.